Phone: (361)730-9984
Email: This email address is being protected from spambots. You need JavaScript enabled to view it.
Energy Remediation Solutions
Energy Remediation Solutions designs and manufacture products for the oil field, and more. ERS are experts in Petroleum Microbiology and have over 28 years of global success increasing oil production margins, providing solutions with a conscience, specializing in Bioremediation, Oil Production issues such as Well Stimulation, Microbial Enhanced Oil Recovery, Paraffin and Scale Control, Tank Cleaning, Terminal Services, and Frac Damage Repair, as well as Soil and Groundwater Clean-up.
Contact us to learn more here.
Or Phone: (361)730-9984 Email: This email address is being protected from spambots. You need JavaScript enabled to view it.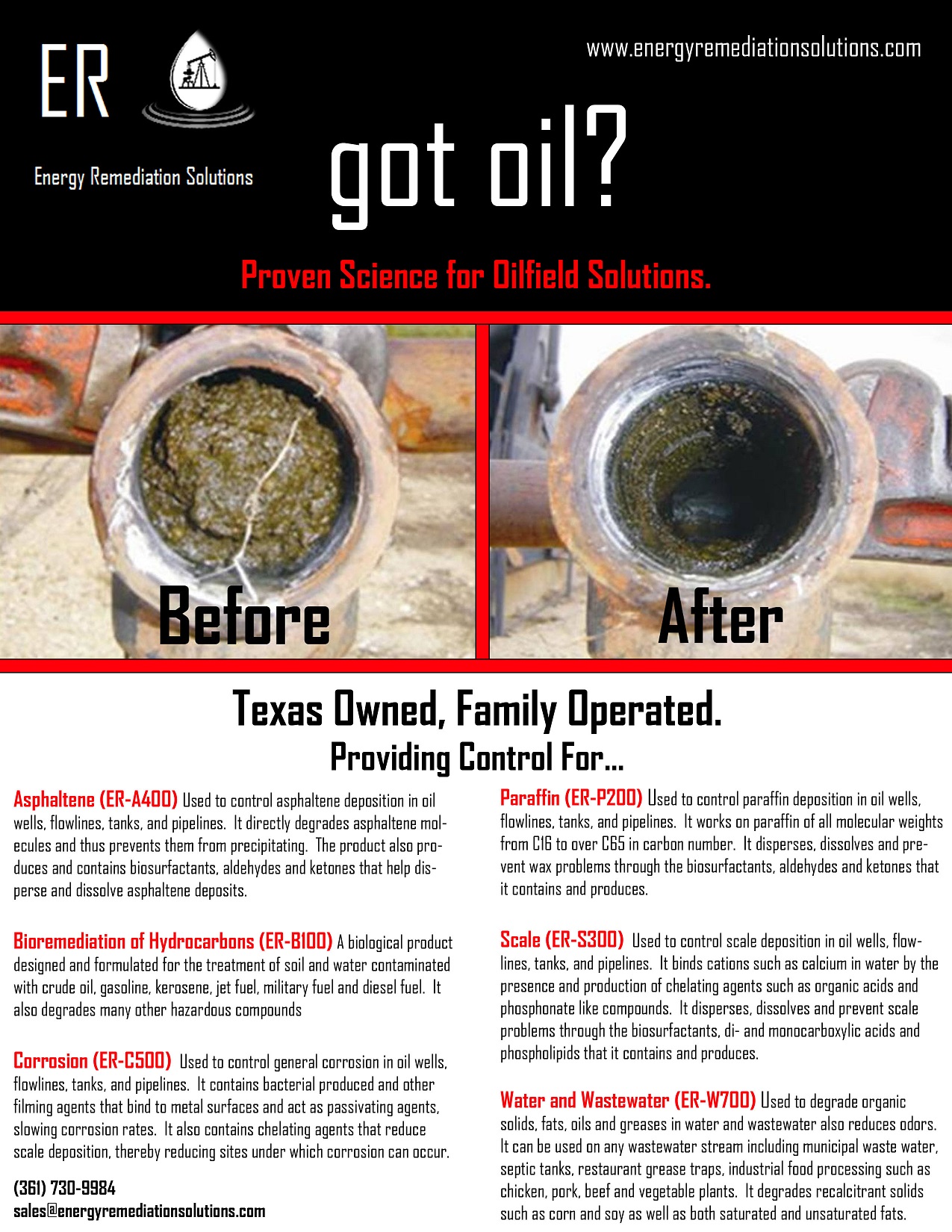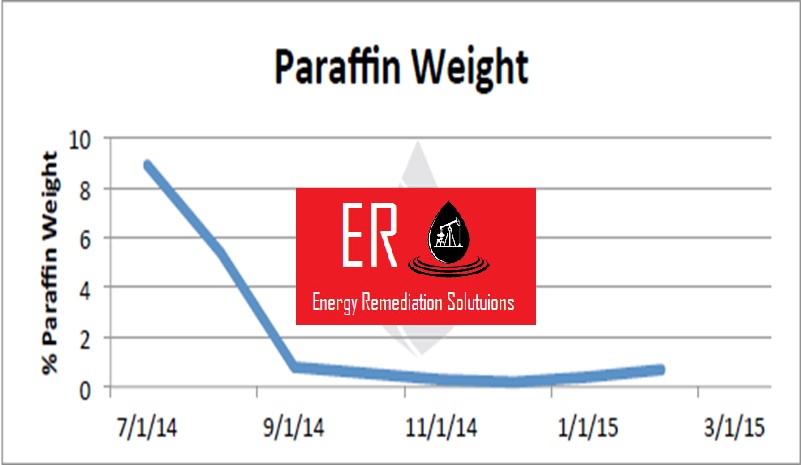 We pride ourselves on leaving a low carbon imprint. Our products are 100% safe and environmentally compatible; customized for optimum performance.
Corporate Office: (361)730-9984
This email address is being protected from spambots. You need JavaScript enabled to view it.